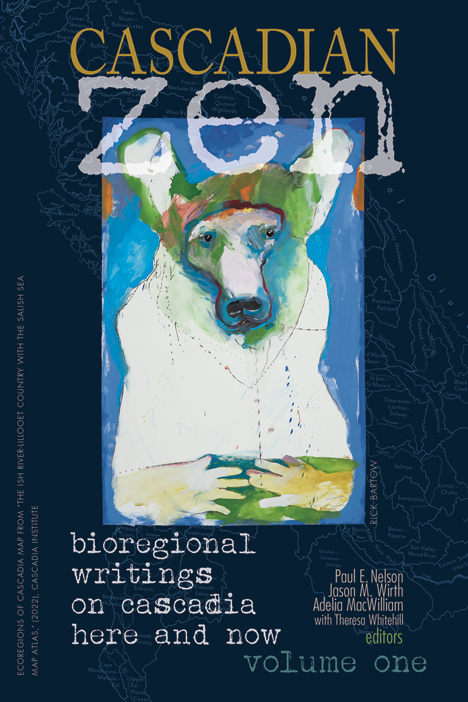 The Cascadian Zen anthology project will bring together nonfiction, poetry, and translations that explore expressions of Zen within the Cascadian bioregion. Background: EcoRegions of Cascadia, adapted from the map that originally appears as a special inset on "The Ish River-Lillooet Country with The Salish Sea Map-Atlas," Copyright © 2022 David McCloskey, Cascadia Institute; available from Cascadia-institute.org; used with permission.
Who We Are
Watershed Press was founded by Paul E. Nelson, Jason Tetsuzen Wirth, and Adelia MacWilliam in 2023 to support their first publication, Cascadian Zen, Volume One and Two, a carefully curated collection of poetry, essays, interviews, art, and photography from the bioregion of Cascadia. Our mandate is to foster compelling work by a wide range of voices allied deeply with place and sustainable and Indigenous approaches to navigating the ecological and political harm of the Anthropocene in the bioregion of Cascadia.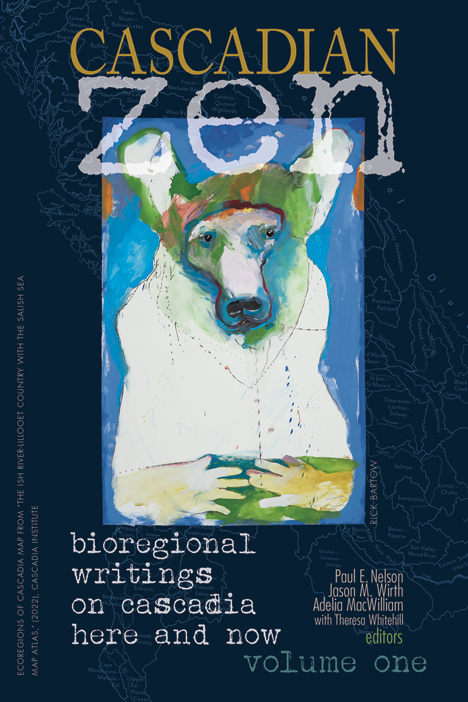 Cascadian Zen
What is the nature of the bioregion known as Cascadia? How is this insight expressed by the people who live, work, practice, and play here? Is there a connection between Zen practice, broadly construed, and the Cascadia bioregion?