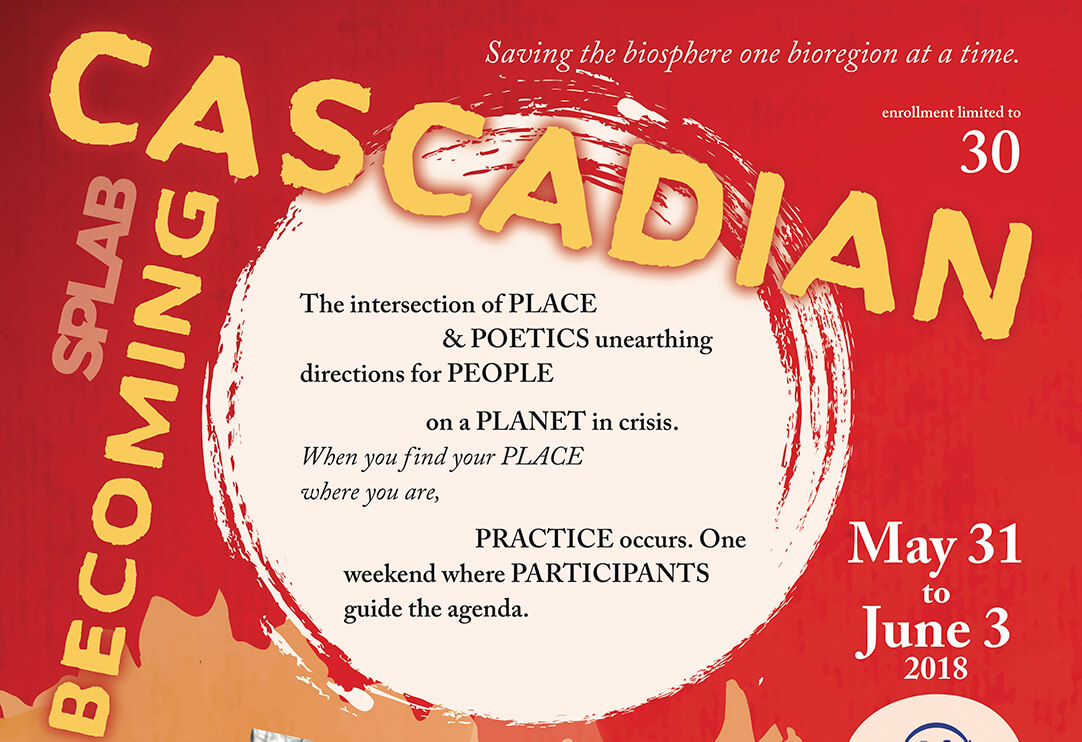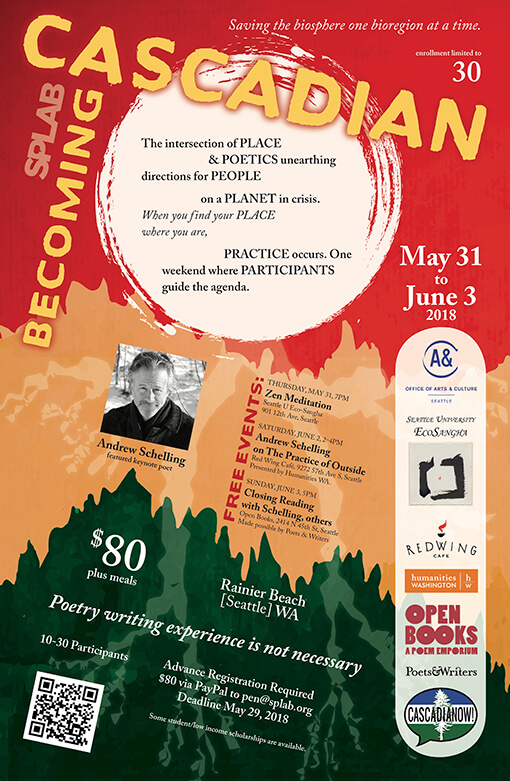 BECOMING CASCADIAN 2018:
THE INTERSECTION OF
PLACE
&
POETICS

UNEARTHING

directions for PEOPLE
on a PLANET in crisis.
When you find your PLACE
where you are,
PRACTICE occurs. One
weekend where PARTICIPANTS
guide the agenda.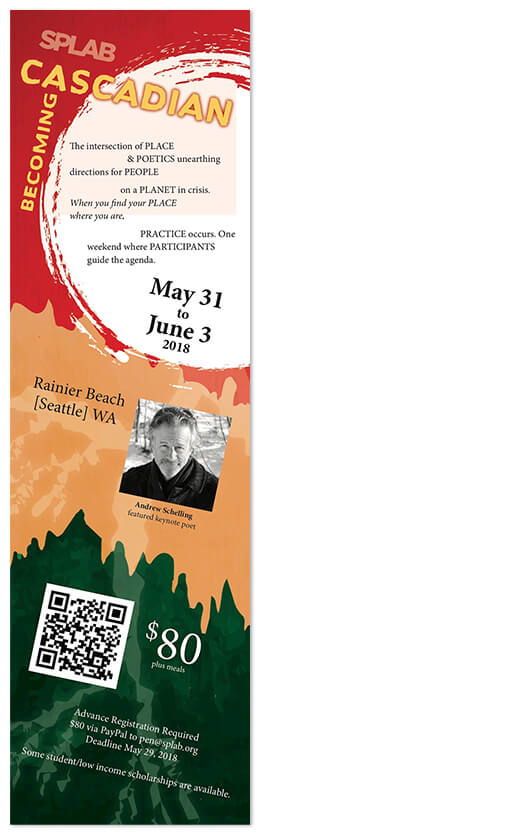 Schedule May 31 to June 3 2018
Thursday, May 31 7 PM
Zen Meditation
Seattle U Eco-Sangha
901 12th Ave
Seattle, WA
Saturday, June 2, 2-4 PM
Andrew Schelling on The Practice of Outside
Red Wing Café, 9272 57th Ave S
Seattle, WA
Presented by Humanities WA.
Sunday, June 3, 5PM
Closing Reading with Schelling, others
Open Books, 2414 N 45th St
Seattle, WA
Made possible by Poets & Writers