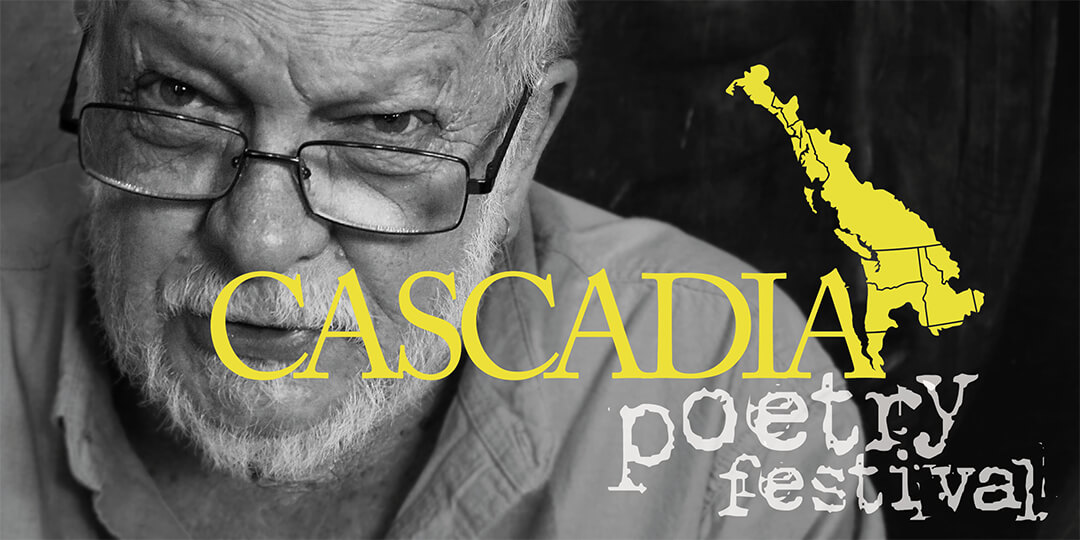 2019 Cascadia Poetry Festival 6 – Anacortes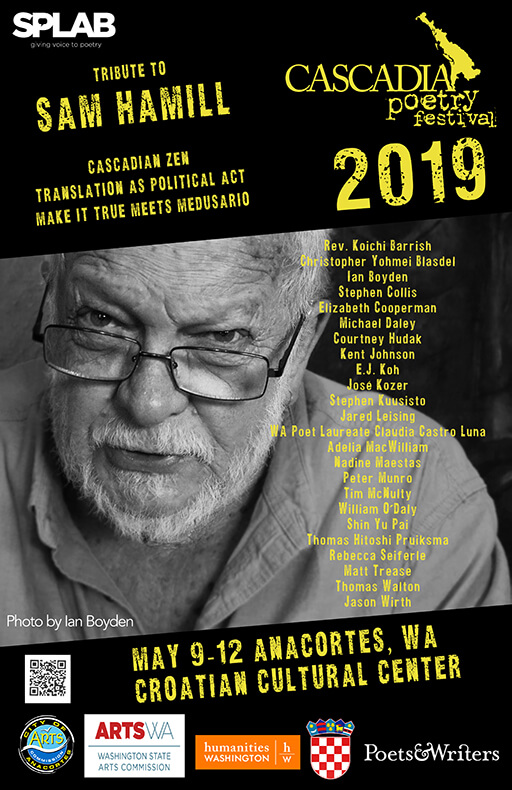 Cascadia Poetry Festival-Anacortes 2019:
A Tribute to Sam Hamill
The 6th Cascadia Poetry Festival happened May 9-12, 2019, in Anacortes, Washington! All events except workshops were staged at the Croatian Cultural Center, 801 5th Street in Anacortes. Gold Passes were $25 and admitted the holder to all events except Steve Kuusisto's master workshop. In addition to a tribute to Sam Hamill, poet, editor, translator and Co-Founder of Copper Canyon Press, there was the launch of two anthologies, one honoring Sam and one, a bilingual poetry anthology in Spanish and English, Make It True meets Medusario. Among the scheduled poets were José Kozer (winner of the 2013 Neruda Award from the Chilean government), Washington State Poet Laureate Claudia Castro Luna, Shin Yu Pai, Stephen Collis, Tim McNulty, William O'Daly, Stephen Kuusisto, Rebecca Seiferle, Ian Boyden, Elizabeth Cooperman, Thomas Walton, Nadine Maestas, Jared Leising, Thomas Hitoshi Pruiksma, Courtney Hudak and others. This fest was supported, in part, by a grant from ArtsWA (the Washington State Arts Commission), the City of Anacortes Tax Lodging Fund, Humanities Washington, Poets & Writers, the Fidalgo Culture Foundation, Copper Canyon Press and the Estate of Sam Hamill.