Give BIG is coming! Save the date for early giving! Give Big is Wednesday May 8th, but you can schedule your gift early starting Tuesday April 23rd!
By scheduling your gift early, it's easy to donate and you'll give SPLAB some momentum for this once-a-year fundraising opportunity.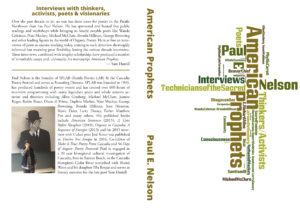 SPLAB has been at it for 25 years and celebrated last December with the release of our first book of interviews American Prophets. We continue to do interviews, our Cascadia Poetry Festival in Anacortes starting May 9 honors Sam Hamill (& the launch of two new anthologies: MmM and the Samthology) and registration for our 13th August Poetry Postcard Festival starts July 4. We squeeze a LOT out of every dollar, so Give Big!