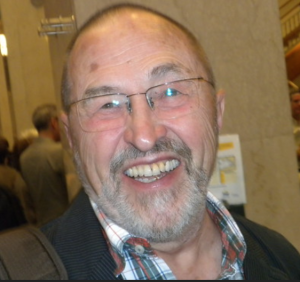 I caught up with Fred Wah on December 9 to talk about a lecture he gave on his thoughts about lineation in his work and we also discussed serial poetry, his Music at the Heart of Thinking and his friendship with and appreciation for Phyllis Webb, who died November 11.
Fred Wah lives in Vancouver and the West Kootenays. He was Canada's Parliamentary Poet Laureate from 2011-2013 and made an Officer of the Order of Canada in 2013. His award-winning poetry, fiction, and non-fiction books include Sentenced to Light, collaborations with visual artists; is a door a series of poems about hybridity; Music at the Heart of Thinking and Scree: The Collected Earlier Poems which was published in 2015.
The Simple: With the Page Stretching Out From My Feet is a new chapbook of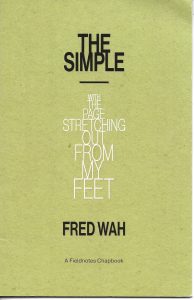 Fred's taken from The 9th Annual Page Lecture presented in October, 2020 by Queen's University in Kingston, Ontario.
Podcast (prophets-podcast): Play in new window | Download (Duration: 1:06:38 — 91.5MB)