SPLAB is pleased to present three visiting poets for a reading at 8P Sunday, May 22, 2011: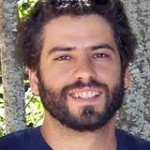 Jesse Morse lives in Portland, Oregon. His work has recently appeared in Past Simple, Slack Lust and Unheimliche. Work forthcoming in Page Boy. He'll have two chapbooks out this year: Rotations (C_L Press) and paragraphs for dolphins (Thuggery & Grace). He runs the Smorg reading series. He plays guitar and sings in The Whirlies. He spends a lot of time outside with his dog Hank.
Richard Froude was born in London, grew up in Bristol and moved to the US in 2002. He is most recently the author of FABRIC, published by Horse Less Press. New writing can be found in Birkensnake, Witness, and Slack Lust. He lives in Denver, Colorado.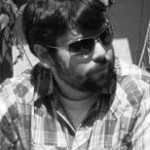 Erik Anderson's The Poetics of Trespass was published by Otis Books/Seismicity Editions in 2010. He teaches in the low-residency MFA program at Naropa University and, with Richard Froude and Anne Waldman, co-edits the magazine Thuggery & Grace.

The suggested donation is $5. (Link to Greg Bem's audio and photos of the event.)