2017 Cascadia Poetry Festival 5 – Tacoma POETS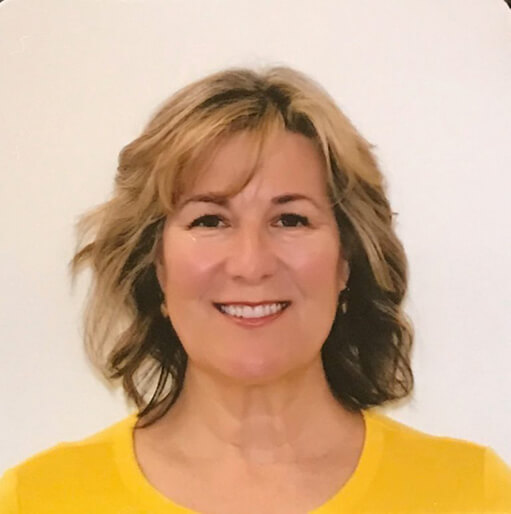 Ianthe Brautigan
Ianthe Brautigan is the author of You Can't Catch Death (St. Martins Press), which been translated into Swedish, German, and Russian, and was just recorded by Audible books. She currently writes for the PBS television series: Joanne Weir Gets Fresh. She has also been published in Confrontation, The Antioch Review, Simple Feast, and many other publications. Brautigan has appeared at the Dinefwr Literature Festival with Gruff Rhys, Joe Dunthorne & The Brautigan Book Club, and was invited to speak on Writers and Zeitgeist of the 1960s with LitQuake at UC Berkeley focusing on Richard Brautigan, Ken Kesey & Lenore Kandel, as well as, at I Watched the World…30 years after Brautigan with Joanne Kyger, Michael McClure, and David Meltzer co-produced by Bancroft & Litquake. She teaches at Sonoma State University in the Hutchins School of Liberal Studies. She has an MFA in Creative Writing from San Francisco State University. Brautigan has one daughter and resides quite happily in Northern California with her husband, the director/producer Paul Swensen, and various small animals.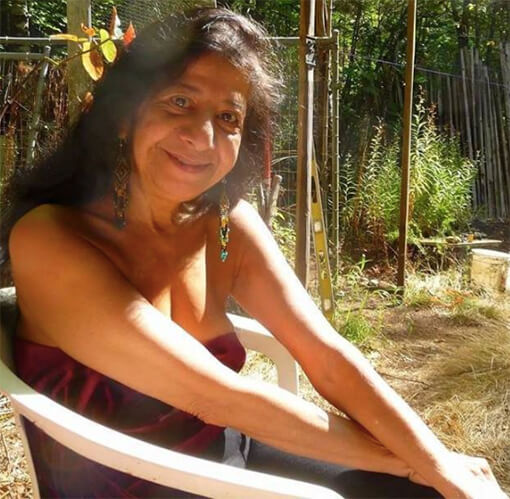 Lorna Dee Cervantes
A fifth generation Californian of Mexican and Native American (Chumash) heritage, Lorna Dee Cervantes was born on August 6, 1954, in San Francisco, and raised in San Jose.
She is the author of From the Cables of Genocide: Poems on Love and Hunger (Arte Público Press, 1991) and Emplumada (1981), which won an American Book Award. She is also co-editor of Red Dirt, a cross-cultural poetry journal, and her work has been included in many anthologies including Unsettling America: An Anthology of Contemporary Multicultural Poetry (eds. Maria Mazziotti Gillan and Jennifer Gillan, 1994), No More Masks! An Anthology of Twentieth-Century Women Poets (ed. Florence Howe, 1993), and After Aztlan: Latino Poets of the Nineties (ed. Ray González, 1992).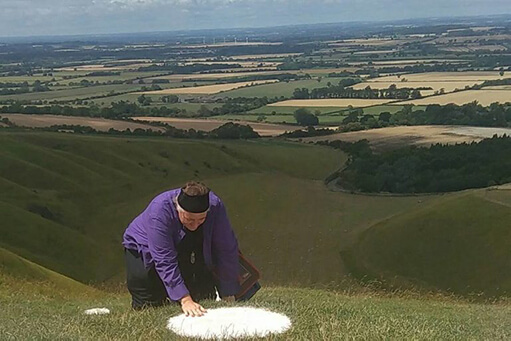 CAConrad
CAConrad's childhood included selling cut flowers along the highway for his mother and helping her shoplift. He is the author of eight books of poetry and essays, the latest ECODEVIANCE: (Soma)tics for the Future Wilderness (Wave Books) is the winner of the 2015 Believer Magazine Book Award. He is a Pew Fellow and has also received fellowships from Lannan Foundation, MacDowell Colony, Headlands Center for the Arts, Banff, and Ucross. For his books and details on the documentary The Book of Conrad (Delinquent Films, 2016), please visit http://CAConrad.blogspot.com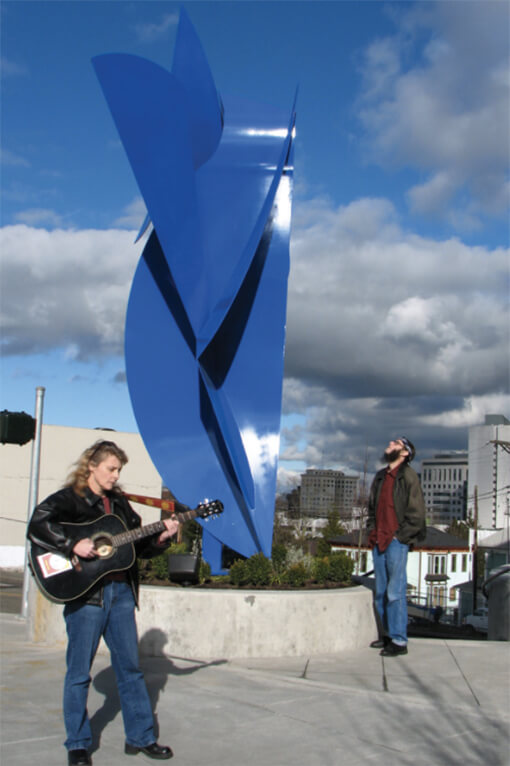 David Fewster & Heidi Fosner
David Fewster
David Fewster is the author of "Diary of a Homeless Alcoholic Suicidal Maniac & Other Picture Postcards" (Tacoma Arts Commission, 2003.) His work has also appeared in the anthologies Seattle Poems by Seattle Poets (Poetry Around Press, 1992), Revival: Spoken Word from Lollapalooza 94 (Manic D Press, 1995), Thus Spake the Corpse: An Exquisite Corpse Reader Vol. 2 (Black Sparrow Press, 2000), and 20/20: Tacoma In Images and Verse (Peter Serko, 2010.) His most recent book is "The Seattle-Tacoma Express: Selected Prose & Poetry 1989-2016 (Couth Buzzard Press.) He also plays in the musical group Folksingers In Hell.
Heidi Fosner
Singer/songwriter Heidi Fosner has performed her Tacoma-centric Americana from Venice Beach to the Blue Ridge Mountains, along with appearances on KUOW's "The Beat", The Laureate Listening Project (an audio anthology published on the City of Tacoma website), TRAIN (a multi-media exhibition/performance series produced by Barefoot Studios, funded by the Washington State & Tacoma Arts Commissions), Walrus Productions E.P.I.C. Fest (CHAC, Seattle), First Night Tacoma, and Music & Misery on Main (Vancouver, BC.)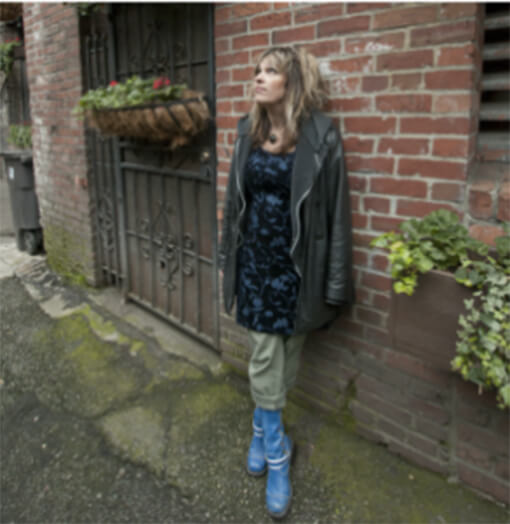 Gretta Harley
Named one of the "50 Women Who Rock Seattle" by the Seattle Weekly, Gretta Harley, a native New Yorker, began her Seattle music career in 1990 as the guitarist, songwriter and singer (alongside bassist Tess Lotta) of hard-rocking Maxi Badd (later Danger Gens). In 2013, Gretta co-wrote/produced These Streets with Sarah Rudinoff and Elizabeth Kenny, a live music play about the female musicians of the famed grunge era that put Seattle on the international map. Gretta received a Gypsy Rose Lee Award nomination for best composer for These Streets. Gretta released her first solo album, Element 115 (Uup), in June 2015, premiering the work with a 10-piece ensemble (arrangements by Harley and Andrew Joslyn (Macklemore, Mark Lanegan, Built To Spill), and based on the recorded arrangements by KRAMER and Harley) on June 6, 2015 at Seattle's Royal Room. She has also performed Element 115 (Uup) solo, and with her rock band Mettle: Dave Pascal (bass); Mike Katell (guitar); Ben Morrow (drums); In 1993, Gretta co-founded Home Alive, an organization still offering a variety of affordable self-defense classes to people. She produced Home Alive's first record, The Art of Self-Defense, on Epic/SONY Records, featuring artists Joan Jett, Ann and Nancy Wilson, Pearl Jam, Nirvana, Soundgarden, 7 Year Bitch, and Harley, among others. Gretta is a 4Culture Artist Project Award recipient. Other awards include a Creative Capital Grant, Centrum Artist Residency, and an award from the Seattle Office of Arts and Culture for These Streets. She holds a degree in music composition from Cornish College of the Arts where she was also a faculty member for 11 years.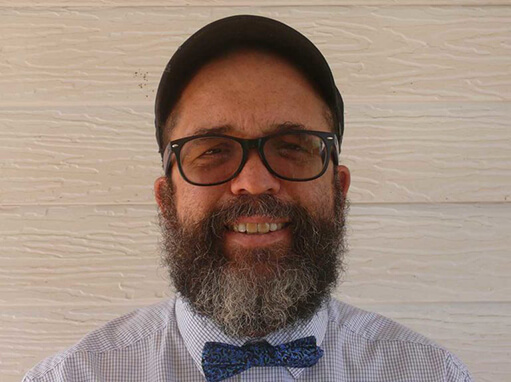 Doug Johnson
Doug Johnson lives in Yakima, Washington with his family. He founded Cave Moon Press in 2006 to try to connect poets and artists to community. His book of short stories, Frank's Diary, (Mary Celeste Press, Australia) was nominated by the Pacific Northwest Bookseller's Association as a finalist for their book award. His feature length novel The Golden Years: First Half (Bennett and Hastings, Seattle) debuted in 2014. He collaborated with Dr. David Akombo to compose an anthology of Kenyan folk tunes for concert band. His Obama's Prelude for symphony gained a kind 'Thank you' note from Barack Obama. His artwork was featured in collaboration with Alfredo Arreguin in a show entitled, In the Shadow of a Master: The art of Alfredo Arreguín. In 2016 he co-edited a book of poems with Paul Nelson to help homeless veterans.  He was most recently acted as the guest poet for Yakima's TEDx salon entitled Breaking Barriers. He loves to collaborate so feel free to contact him at cavemoonpress@gmail.com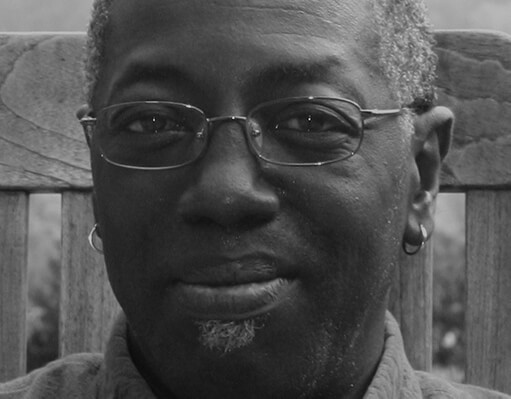 Gary Copeland Lilley
Gary Copeland Lilley is originally from Sandy Cross, North Carolina and is now living, writing, and teaching in the Northwest. He has twice received the DC Commission on the Arts Fellowship for Poetry, and earned the MFA in Poetry from Warren Wilson College. His publications include four collections: The Subsequent Blues (Four Way Books,2004), Alpha Zulu, (Ausable Press, 2008), High Water Everywhere (Willow Books, 2013), and The Bushman's Medicine Show (Lost Horse Press, 2017). He is a Cave Canem Fellow.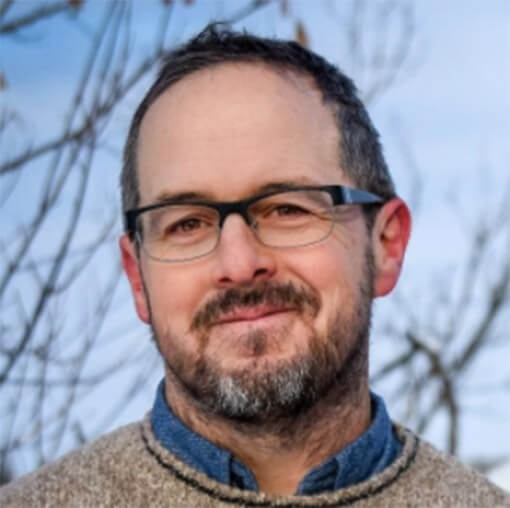 Tod Marshall Photo by Amy Sinisterra
Tod Marshall
The current Poet Laureate of the state of Washington, Tod Marshall grew up in Kansas. His books of poetry include Bugle (Canarium Press, 2014), The Tangled Line (Canarium Press, 2009), and Dare Say (University of Georgia Press, 2002). He has also published a collection of his interviews with contemporary poets, Range of the Possible (Eastern Washington University Press, 2002) and an attendant anthology of work by the interviewed poets, Range of Voices (EWU Press, 2005). He lives in Spokane, Washington, and teaches at Gonzaga University.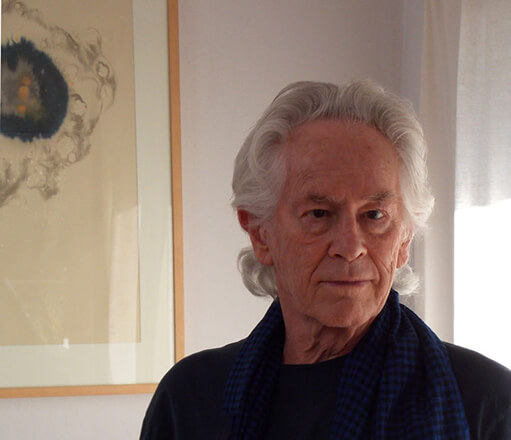 Michael McClure (Photo by Garrett Caples)
Michael McClure
Michael McClure is an award-winning American poet, playwright, songwriter, and novelist. After moving from Kansas to San Francisco as a young man, he was one of the five poets who participated in the Six Gallery reading that featured the public debut of Allen Ginsberg's landmark poem "Howl." A key figure of the Beat Generation, McClure is immortalized as Pat McLear in Jack Kerouac's novels The Dharma Bums and Big Sur. He also participated in the sixties counterculture alongside musicians like Janis Joplin and Jim Morrison. McClure remains active as a poet, essayist, and playwright and lives with his second wife, Amy, in the San Francisco Bay Area.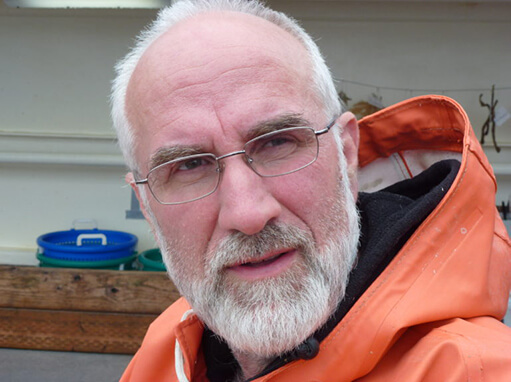 Peter Munro
By day Peter Munro counts fish, conducting research fishing cruises in the Bering Sea, the Gulf of Alaska, and the Aleutian Islands.  After the field season they chain him to a computer in Seattle, permitting occasional visits to his wife and children between parameter estimations.  By night, Munro makes poems, some of which have been published in Poetry, the Beloit Poetry Journal, the Iowa Review, the Birmingham Poetry Review, The Carolina Quarterly, and elsewhere.  More poems are forthcoming in Passages North, The Cortland Review, The Valparaiso Poetry Review, and the Birmingham Poetry Review.  Listen to more poems at www.munropoetry.com, where you will also find an iron-clad guarantee.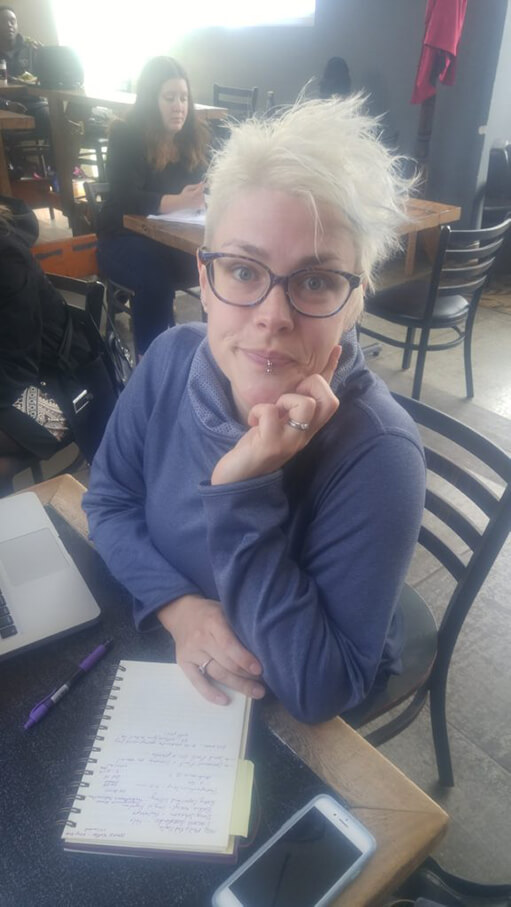 Abby Murray
Originally from the Pacific Northwest, Abby E. Murray earned her Ph.D. from Binghamton University in upstate New York and an MFA from Pacific University on the Oregon coast. She has taught creative writing in Colorado, Alaska, Georgia, New York, and now Washington state, where she teaches at the University of Washington Tacoma and offers workshops for veterans, active duty soldiers, and military dependents. She's the editor in chief for Collateral, a new online literary journal that publishes work concerned with the impact of military service beyond the combat zone. Her poetry is often influenced by war and her husband's deployments overseas. Recent poems can be found in Rattle, Stone Canoe, and Dialogist.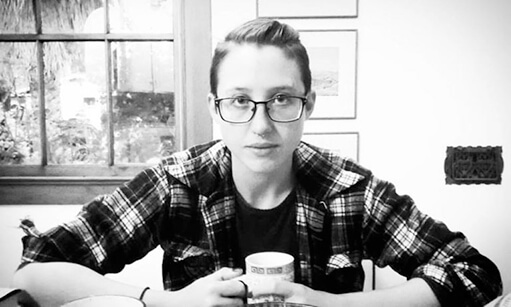 Lucia Misch
Lucia Misch is a poet and performer with more than a decade of writing, performing, and teaching under her belt. Since getting her start as a champion youth poet in the Bay Area, Lucia has performed on stages across North America, both on her own and in collaboration with other artists. She has presented her work at events such as The Vancouver Writers Festival and The Vancouver Fringe, and for organizations including Human Rights Watch and the United Food and Service Workers Union. Her poetry has been anthologized in Alive at the Centre: Contemporary Poets of the Pacific Northwest (Ooligan Press, 2011), and published in lit mags and journals. A veteran arts educator, Lucia facilitates writing workshops with youth in and out of the classroom as a member of WordPlay: Poetry In Schools, an ArtStarts Poet in Residence, and a guest teacher at creative arts camps in Canada and the US.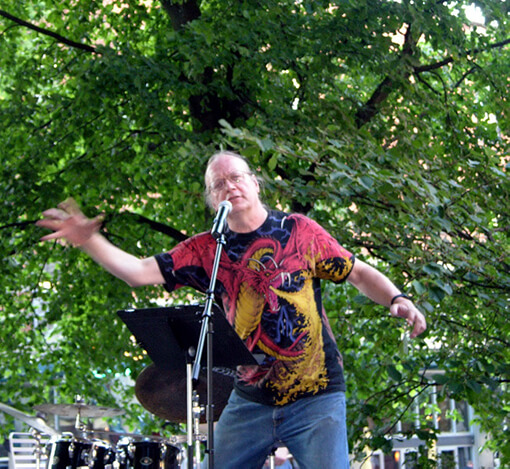 dan raphael
For over 3 decades dan raphael's been active in the Northwest as poet, performer, editor and reading host. He is the author 19 poetry collections, most recently Everyone in This Movie Gets Paid (Last Word Press, 2017) and The State I'm in (nine muses, 2012.) Currently he is the prose editor of Unlikely Stories, runs a monthly reading series at a combination book- and yarn- store, and writes and records a weekly political poem on KBOO community radio in Portland.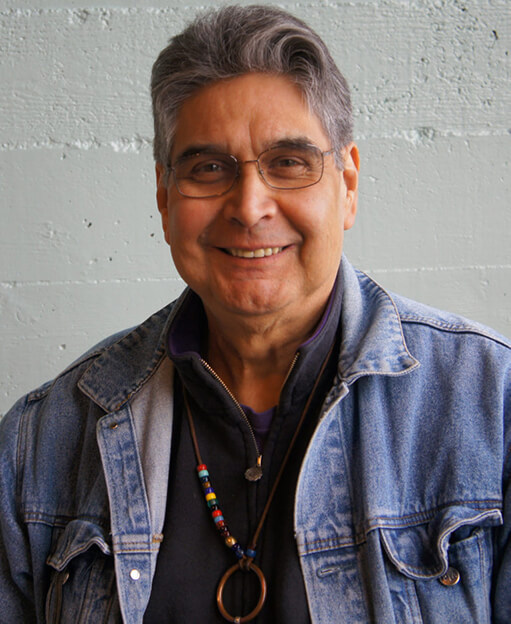 Philip H. Red Eagle
Philip H. Red Eagle is a born and raised Northwest writer, poet, artist, metal smith and carver.  He is the author of Red Earth:  A Vietnam Warrior's Journey; styled in mythical realism and now in 2nd Edition (saltpublishing.com).  He is also the originator and a cofounder of The Raven Chronicles:  A Journal of Art, Literature & The Spoken Word, currently based in Seattle.  The Raven is now 26 years old.  Philip is an "occasional poet" who, these days, spends most of his time working with Tribal Journeys, a cultural movement using the canoe as a vessel for cultural renewal.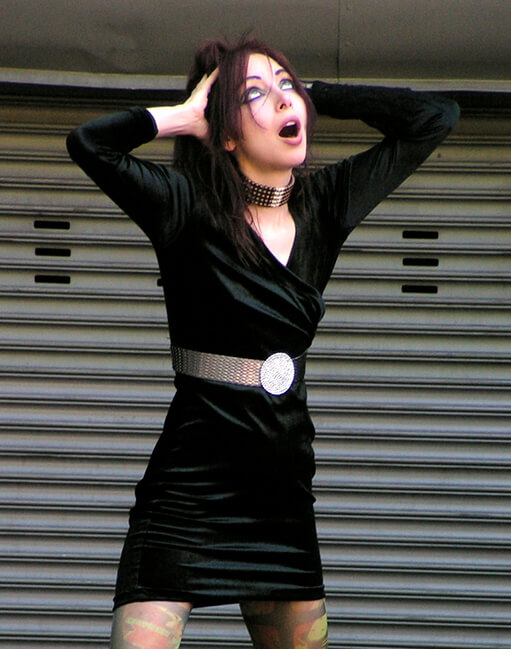 Jennifer Robin
Jennifer Robin lives in Portland, Oregon. She has toured the West Coast with a mix of performance art, music and reading, including appearances at Bumbershoot and Portland's NO-fest. Her collection of vignettes, Death Confetti, was released by Feral House in 2016. It features lost gods and twisted love through the eyes of an eternal voyeur.
"Only Jennifer Robin can remind me of Polly Jean Harvey, Lydia Lunch, Tom Waits, Allen Ginsberg's Howl, and Maria Abromovic's cold stare simultaneously. But the results are far more hilarious than stoic performance art, and more like Ann Margret rolling around in beans in Ken Russell's Tommy." — Mike Lastra, Smegma
Renee Simms
Renee Simms is an assistant professor of African American Studies and contributing faculty to English Studies at University of Puget Sound. Originally from Detroit, she received her B.A. in literature from University of Michigan, a J.D. from Wayne State University Law School, and an MFA in creative writing from Arizona State University.  Her published work appears or is forthcoming in Callaloo, Literary Hub, Southwest Review, North American Review, The Rumpus, Salon, The Feminist Wire, and All About Skin: Short Fiction by Women of Color (University of Wisconsin Press). She has received fellowships and support from Ragdale, Vermont Studio Center, Kimbilio Fiction, Sewanee Writers' Conference, Breadloaf Writers' Conference, the Arizona Humanities Council, Cave Canem, and VONA. Renee is currently at work on a novel and has a short story collection, Meet behind Mars, forthcoming on Wayne State University Press.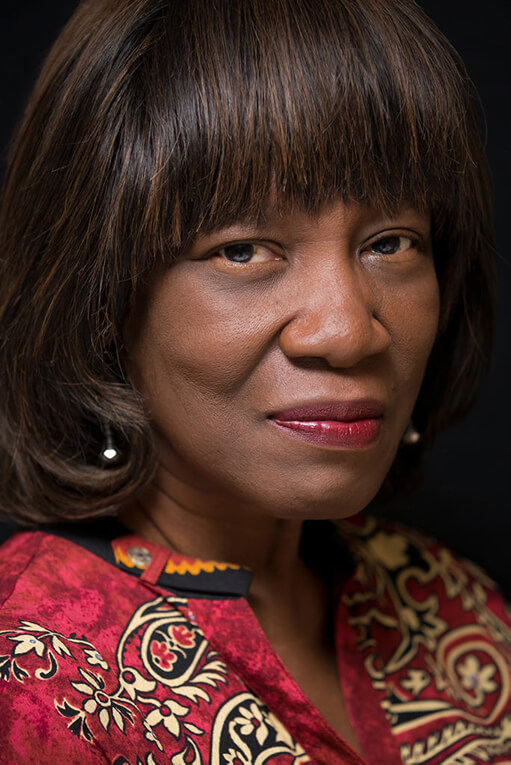 Patricia Smith
Patricia Smith is the author of six critically-acknowledged volumes of poetry, including Shoulda Been Jimi Savannah, which was awarded the Bobbitt National Prize for Poetry from the Library of Congress, was the winner of the 2013 Lenore Marshall Poetry Prize from the Academy American Poets, and was a finalist for the William Carlos Williams Award from the Poetry Society of America; Blood Dazzler, a National Book Award finalist; Teahouse of the Almighty, a National Poetry Series winner (all from Coffee House Press); Close to Death and Big Towns, Big Talk (both from Zoland Books), and Life According to Motown, just released in a special 20th anniversary edition (Tia Chucha Press). She also edited the crime fiction anthology Staten Island Noir. Her contribution to the that anthology, the story "When They Are Done With Us," won an award from Mystery Writers of America and was published in Best American Mystery Stories. She is a Cave Canem faculty member, a professor of English at CUNY/College of Staten Island and a faculty member of the Sierra Nevada MFA program.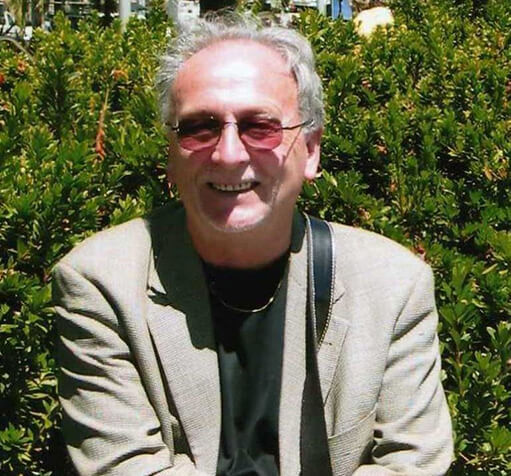 John Tanner
John Tanner is a poet and academic with a doctorate in English Literature from Bangor University, Wales, UK. He taught literature and creative writing at Bangor and has specialised in US experimental writing of the post-war decades, with a special interest in Richard Brautigan, who was the subject of his doctoral thesis. He has presented various papers on Brautigan and on the San Francisco Renaissance, provided the entry on Brautigan in the online Literary Encyclopedia, and written a full-length revisionist study of Brautigan's work, Landscapes of Language. His poetry has appeared in magazines, in the Welsh anthology, the The Lay of the Land, and in a collection of his verse, Pieces.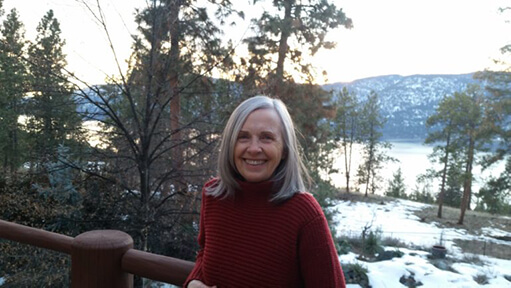 Sharon Thesen
Sharon Thesen grew up in small towns across Western Canada, and for many years she taught English and Creative Writing at Capilano College in North Vancouver and was an active member of the poetry scene in the Lower Mainland.  Since 2003 she has lived in the Central Okanagan and is Emeritus Professor of Creative Writing at UBC's Okanagan campus.  She is the editor of two editions of  The New Long Poem Anthology, and was an editor of The Capilano Review and co-editor of Lake: A Journal of Arts and Environment.   She has also co-edited, with Ralph Maud, two editions of the correspondence between Charles Olson and Frances Boldereff.  Her recent poetry books include A Pair of Scissors, The Good Bacteria, and Oyama Pink Shale, from House of Anansi in Toronto, and the forthcoming The Receiver, from New Star in Vancouver.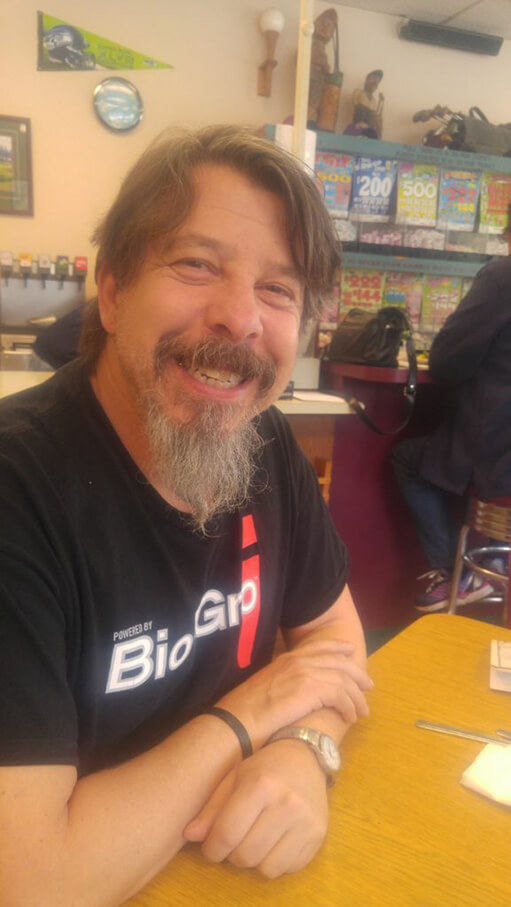 Hamish Todd
Hamish Todd, like "Hey-Mish" is the founder of The Seattle Writers' Guild, which ran the reading series, Primarily Poetry at the Ditto Tavern in Belltown and Primarily Prose at The Crocodile Cafe.  All this in the early 90s, 93-95.  At the Seattle Writers' Guild Literary Salon and Coincidental Art Gallery, we hosted Allen Ginsberg RIP.  Xavier Cavazos, Hamish Todd both read with Allen at the Act Theater on Queen Anne.  Hamish went on to be the founder of three independent newspapers; the Pioneers Square Independent, The Vashon-Maury Island Ticket, and the more universal, Good Times. Only The Ticket really succeeded, running bi-weekly for 7 and a half years. Struck with bipolar and alcoholism, Mr. Todd didn't write a thing for 10 years.  Now he's coming out with any day now, a tell-all book called Double Whammy, Bipolar & Alcoholsim.  He writes every day now, for his blog: intreatmentblog.wordpress.com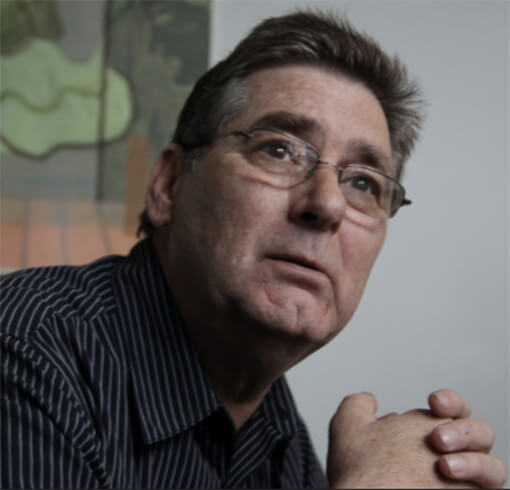 Bruce Weigl
Bruce Weigl is an American contemporary poet who teaches at Lorain County Community College. Weigl enlisted in the U.S. Army shortly after his 18th birthday and spent three years in the service. He served in the Vietnam War from December 1967 to December 1968 and received the Bronze Star. When he returned to the United States, Weigl obtained a bachelor's degree from Oberlin College, and a Master of Arts Degree in Writing/American and British Literature from the University of New Hampshire. His first full-length collection of poems, A Romance, was published in 1979. Afterwards, he received a Ph.D. from the University of Utah in 1979, he was an assistant professor of English at the University of Arkansas and later held the same position at Old Dominion University. Other poetry collections include: The Monkey Wars and Song of Napalm, Archeology of the Circle: New and Selected Poems and After the Others. In 2000 he published a memoir titled The Circle of Hanh: A Memoir. Many of Weigl's poems are inspired by the time he spent in the U.S. Army and Vietnam. In The Circle of Hanh, Weigl writes, "The war took away my life and gave me poetry in return…the fate the world has given me is to struggle to write powerfully enough to draw others into the horror." In addition to writing his own poetry, Weigl worked with Thanh T. Nguyen of the Joiner Research Center to translate poems of North Vietnamese and Viet Cong soldiers captured during war. Weigl and Nguten accepted an invitation from the Vietnamese Writers Association and traveled to Hanoi to receive assistance in translating the poems. His poems are featured in American Alphabets: 25 Contemporary Poets (2006) and many other anthologies.