2016 Cascadia Poetry Festival 4 – SEATTLE SCHEDULE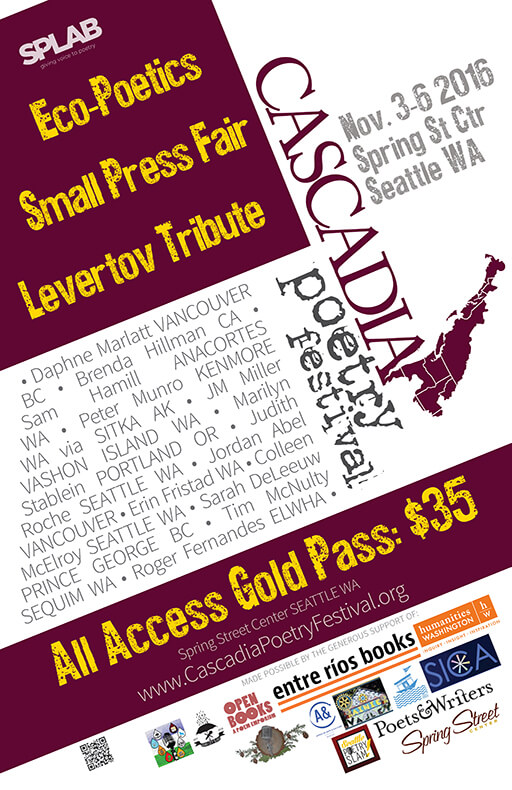 Cascadia Poetry Festival-SEATTLE 2016:
Note: unless otherwise noted, all events are taking place at the Spring Street Center (1101 15th Street, Seattle, WA). Admission for individual events is $10 and available at the door, space permitting.
Thursday, November 3
3pm to 5pm: Living Room, hosted by Connie Walle.
730pm to 9pm: Main Stage Reading featuring Valerie Segrest, Sarah DeLeeuw, Peter Munro, Marilyn Stablein. (Sam Hamill canceled due to illness.) Hosted by Thomas Walton.
Friday, November 4
9am to 12pm: Marlatt and Stablein Workshops.
3pm to 5pm: Living Room, hosted by Paul Nelson.
7pm to 10pm: Cascadia Poetry Slam at Black and Tan. (Facebook event)
730pm to 9pm: Main Stage Reading featuring Erin Fristad, Tim McNulty, Judith Roche, and Brenda Hillman. Hosted by Peter Munro.
10pm to 12am: After Party Reading at Common AREA Maintenance. (Facebook event)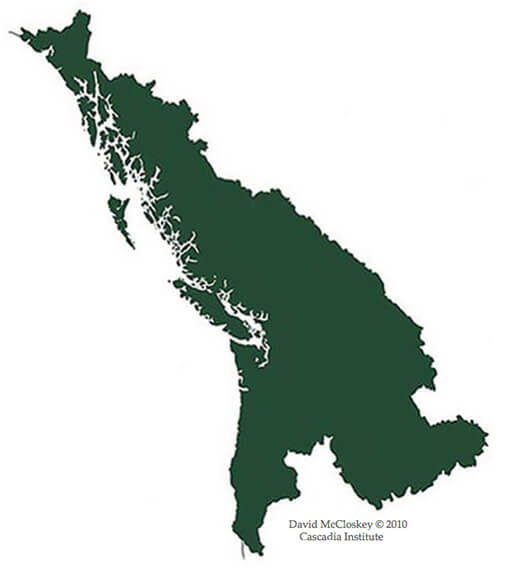 Saturday, November 5
9am to 10:30am: Water Panel featuring Peter Munro, Roger Fernandes, Sarah DeLeeuw, and Fristad.
10:30am to 12pm: Levertov Panel featuring Nadine Maestas, Brenda Hillman, Marlatt, Sam Hamill, and Tim McNulty.
12pm to 5pm: Small Press Fair in the Spring Street Center Reception Hall (downstairs).
3pm to 5pm: Living Room, hosted by Samar Albulhassan.
7pm to 10pm: Cascadia Poetry Slam at Black and Tan. (Facebook event)
730pm to 9pm: Main Stage Reading featuring JM Miller, Jordan Abel (Canceled due to illness), Daphne Marlatt, and Colleen McElroy. Hosted by Frances McCue.
10pm to 12am: After Party Reading at Common AREA Maintenance. (Facebook event)
Sunday, November 6
9am to 12pm: Levertov Walk (details to be announced at Main Stage)
2pm Unveiling of Levertov Plaque.
4pm to 6pm: Closing Reading at Open Books featuring Sam Hamill (canceled due to illness), Brenda Hillman, and Colleen McElroy. (Facebook event)